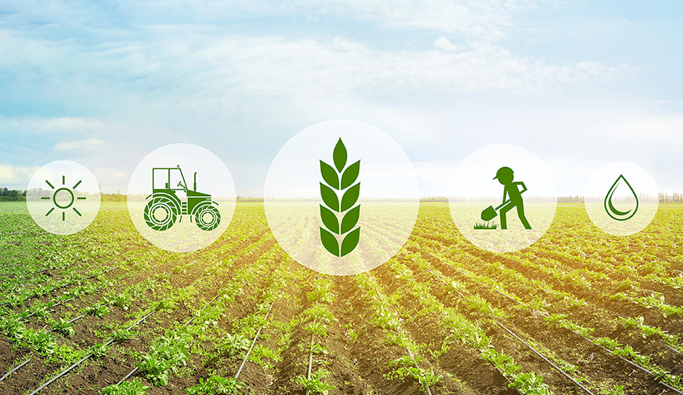 Metal and Farming:  A Perfect Match
The union of farming and metalworking has led to many of civilizations technological and agricultural developments. Before the invention of farming, most early civilizations existed as gatherers and hunters. Because farming created the conditions in which people could settle, it ultimately contributed to the building of modern society and culture. Farming, and the stability farming provided humanity, led to the benefits of modernity: technology, politics, literature, the arts, and culture. Metal, like farming, helped to tilt the balance of power between mankind and nature towards mankind. Human beings could finally subdue the natural elements around them, which, beforehand, they seemingly had little to no control over.
Before the union of farm work and metal, farmers had inefficient tools to contend with the harsh conditions. These medieval farms only produced somewhere between 4.34 seeds for each seed of wheat sown. Entire village populations were constantly on the brink of starvation. Metalworkers introduced the iron plow to farmers, who had been using the ineffectual wooden plow. The new iron plows could cut through the heavy northern European soil, even during winter frost. This mingling of metal and farm work, among other technological/intellectual developments, led to the Enlightenment era and a population boom that reshaped the social order.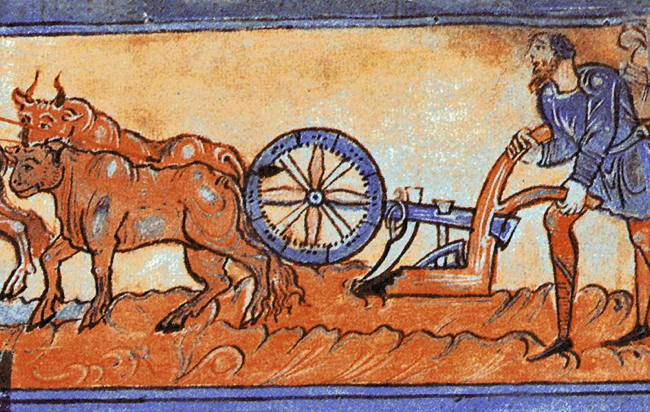 Today, the interaction between farming and metalworking continues to provide humanity with bountiful harvest. Although farms have become much more efficient, profit and competitive margins remain slim. Advances in metallurgy – like galvanized steel, are a keystone to modern farming operations by helping farmers to save time and money.
The Benefits of Galvanized Steel
Galvanized metal has been around for hundreds of years, although the methods for applying the zinc coating have become more sophisticated.
Galvanization improves steel's longevity through a protective coating that prevents rust from forming. The process of hot-dip galvanizing creates a product with many benefits that other types of coatings don't offer. For example, galvanized steel is:
Less expensive when compared with most treated steels.
Lower in maintenance cost than other coated metals – saving time on repairs and replacements.
Damage-resistant, very durable, and can withstand outdoor elements.
Self-healing in the way it's coating provides automatic protection for damaged areas and will corrode preferentially to the steel, creating protection to the areas that are damaged.
Ready to use immediately upon delivery – it does not require additional preparation of the surface (painting/coatings, etc.) prior to installation.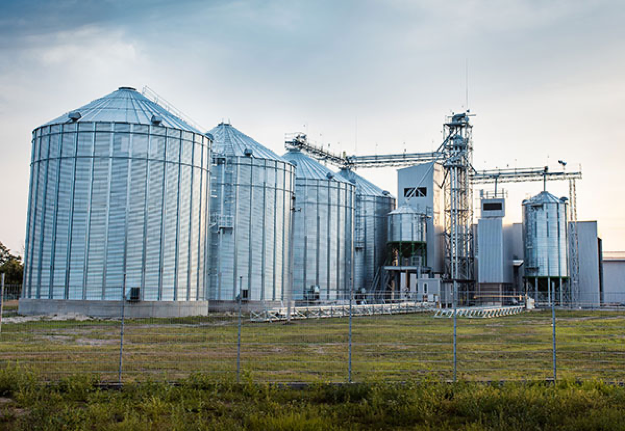 Agricultural Galvanized Steel Advances
The longevity of galvanized steel is economical. It's low maintenance enables farmers to spend their time running the farm. Galvanized steel can be found in virtually every area of a modern agricultural operation. Modern farmers—wise to the cost in savings by using this affordable, maintenance-free, rust-protected steel—use galvanized steel on fences, storage facilities, equipment, external structures, and for many other applications.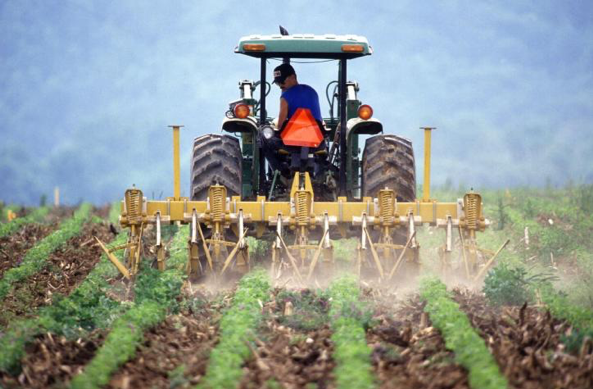 Today farmers are taking advantage of galvanized steel and galvanized high strength steel for agriculture in the following applications:
Feeding Equipment
Farm Tools
Fencing
Gates
Grain elevators and conveyors
Milk storage containers
Irrigation systems
Tractor parts
Veterinary Equipment
Wheel Hubs
Slotted Floors
Storage Racks
Outdoor buildings
Silo Extraction Equipment
Refrigeration Shelves
Watering Troughs
High Speed Freezing Equipment
National Material Company (NMC) is proud to offer high quality galvanized steel and galvanized Advanced High Strength Steel. The treatment with zinc offers long-lasting corrosion and rust-resistant alloy. For more information, visit our 'Galvanized Steel' page or  National Galvanizing's website. National Material Company continues to further increase our leadership position in the domestic and international steel industry by providing high quality products ensuring the success of your next project.
About Parent Company National Material L.P. – With more than 3,000 employees from a multinational portfolio of companies, NMLP provides engineered metal products, which include aluminum extrusion and stainless steel rolled product companies, to automotive, aerospace, construction, defense, electrical, and industrial markets.
Visit National Material Company at: http://www.nationalmaterial.com,  contact us, or call (U.S.) 847-806-7200.