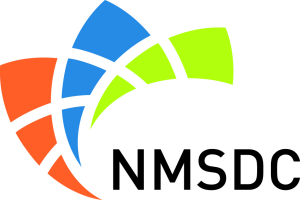 National Material Company attends its 18th annual NMSDC Conference and Business Opportunity Exchange. 
The National Minority Supplier Development Council (NMSDC) – the nation's premier corporate membership organization focused exclusively on increasing opportunities for minority-owned businesses is hosting its annual Conference and Business Opportunity Exchange in San Diego, CA, October 18-21.
A one-day Business Opportunity Exchange highlights the opening day of the conference. More than 700 exhibit booths provide the perfect backdrop for corporations and minority business enterprises to showcase their products, services and solutions. "This will be my 18th year attending the NMSDC Conference with National Material. It's a very special gathering because it's the one time you'll have everyone under the same roof at once… allowing real-time conversations with our current partners and potential partners." Comments Jim Osborne, Director of Minority Business Development, National Material. "This is an open invitation for you to come and talk with me." National Material President Ted Riddle and other members of NMC, ISC, and Taber Extrusion's Senior Management team will also be in attendance.
Thought leaders, chief procurement officers and seasoned minority business executives engage in panel discussions, plenary sessions and workshops to share best practices, current trends and issues, and next practices to bolster the value that minority suppliers deliver to its corporate customers.
Read More about NMSDC http://www.nmsdc.org