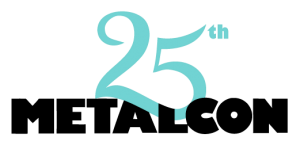 Interstate Steel Co. executives attend 25th annual Metalcon conference at the Tampa Convention Center October 14-16th. 
This past week, Interstate Steel's Vice President and General Manager Bill Werner and National Account Manager Eric Morgan had the pleasure of "Experiencing the Excitement of Metal" at the 2015 Metalcon Conference held at the Tampa Convention Center from October 14-16th. This year marked the 25th anniversary of Metalcon, which is widely recognized as thelargest international event dedicated uniquely to metal in construction.
"We would like to thank everyone who took the time to connect with us and stop by our booth." commented Werner. "Being able to strengthen relationships through face to face contact is beyond comparison. We appreciate every moment spent being able to do that."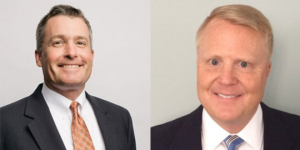 Werner, left, and Morgan attended the 25th annual Metalcon conference.
Metalcon offers attendees the opportunity to discover the latest innovations and services in the metal construction industry on a show floor buzzing with action… as well as peer-to-peer education sessions and featured speakers.
Read more about Metalcon here: http://www.metalcon.com/metalcon15/public/enter.aspx