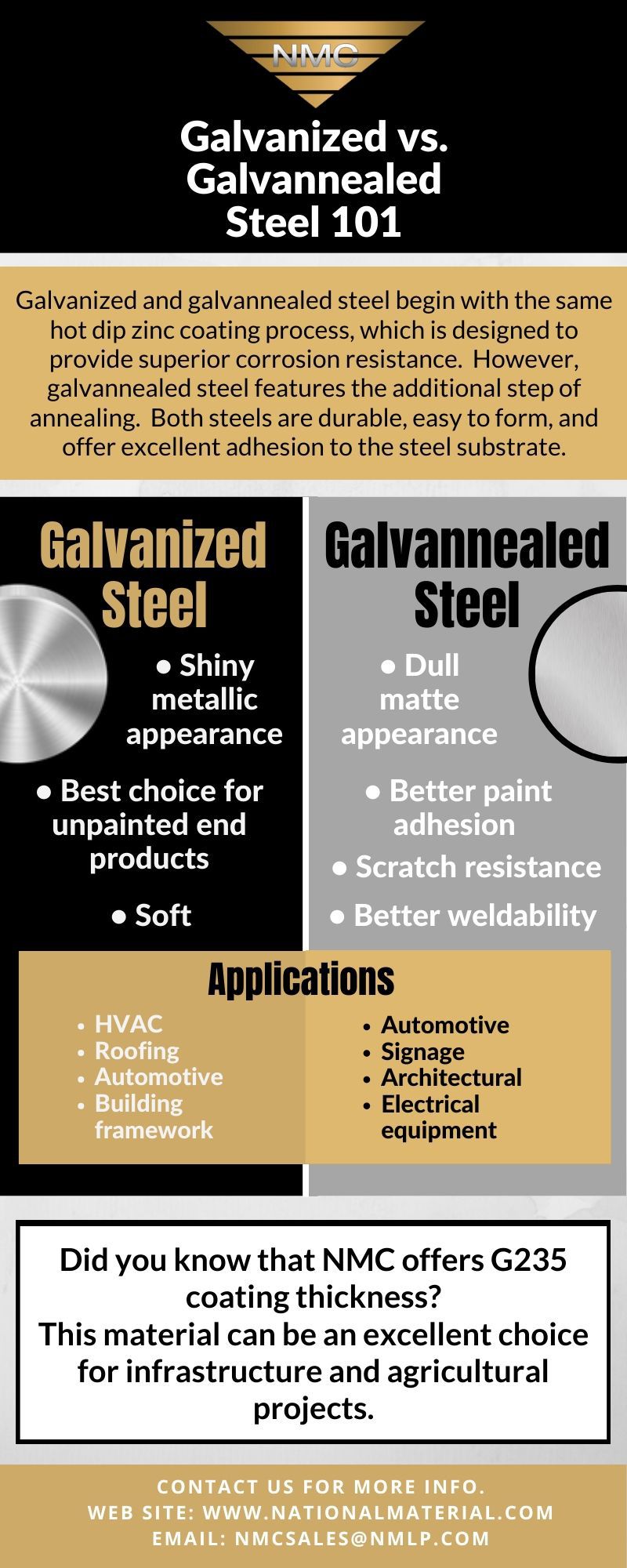 Galvanized and galvannealed steel are popular and useful steels because of their flexibility, durability, and ability to be applicable to a variety of projects. Both steels can be a good match for many industries. See our infographic for their primary differences and applications.
For more information, visit our Galvanized Steel page. National Material Company continues to further increase our stake on the domestic and international steel industry by providing only the highest quality products to ensure the success of your next project.
About National Material L.P. – National Material L.P. ("NMLP") and its affiliates have a long history of quality and service dating back to 1964. Since its founding, the company has grown to over 30 business units and is now one of the largest privately held suppliers of metal related products in North America. NMLP currently consists of the Steel Group, Stainless and Alloys Group, Raw Material Trading Group, Aluminum Group, and Related Operations.
If you believe your company can benefit from our services, please visit us at nationalmaterial.com or email us at nmcsales@nmlp.com to discuss how we can be of service.