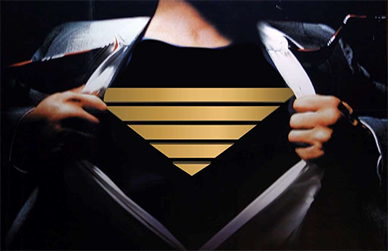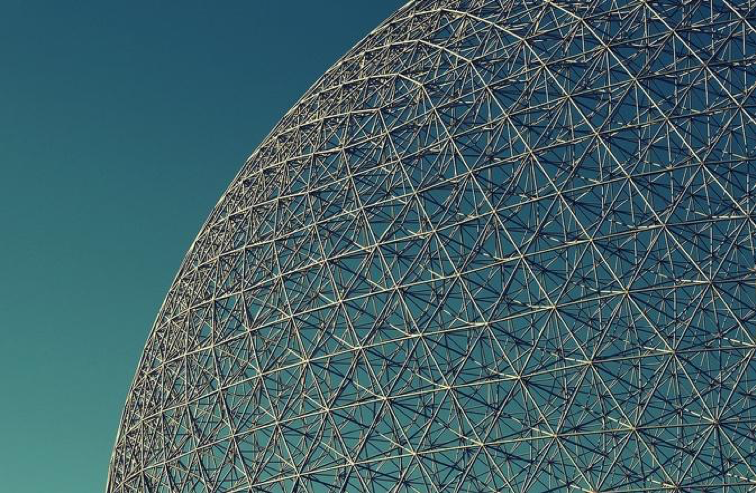 After achieving the mass production of steel, American steel industrialists pushed steelmaking to greater innovative levels. By the year 1920, 60 million tons of American steel were circulating around the world annually, making the United States the biggest global player in the steel service industry. Steel processing became a bulwark of the economy, engraving itself into the nation's identity.
Today, National Material Company carries on the metal service and steel processing tradition. With the following 10 little-known facts, we salute those who paved the way by transforming the world through metal work.
The Man of Steel could have been the Man of Tungsten.
But that doesn't exactly roll off the tongue, now does it? According to Thaddeus Howze — author, editor, podcaster,  and self-proclaimed answer-man on all things comics –Superman got the name Man of Steel because steel was the most common of the strong metals: Steel, Titanium, Tungsten and Inconel. (It may also have something to do with the fact that "Man of Steel" is much snappier than its clunky counterparts.)
Superman was created to symbolize the extraordinary capacity of the everyday man. Thus, steel won out as metal of choice because of the household name it had made for itself, thanks to the wide proliferation of the steel industry at the time.
"Superman was a 'man of steel' stronger than anything you could imagine, and yet something as close as the building you were standing in or the car you desired and one day hope to own […] Steel was everywhere and steel was the king of industrial metals during this period [1940]. Steel wasn't just the metal of tomorrow; it was also the metal of yesterday. Places in the world that had developed steel before modern industries had long-lasting cultures and it was the development of steel which made the industrial age what it was."( Source: Quora)
2. Showers, Star Wars memes, and steel.
The month of May is well-known for its rain showers. And Star Wars enthusiasts rejoice on May the Fourth Be with You. And let's not forget – steel.
Yes, that's right. In the 1960s, as the nation infused steel into its structure and character, Lyndon Johnson saw it fit to raise a pedestal for steel in the pantheon of American achievement.  Therefore, he designated May as a national month for celebrating the steel industry.
"Steel is the core of industrial America. It has helped to make American productivity and technology the wonder of the world. This vital product which we produce in unmatched abundance is basic to our economy and essential to our security. It supports our buildings, spans our rivers, arms our fighting men. It is fundamental to thousands of products." -Lyndon B Johnson, Declaration of Steelmark Month (Source: Govinfo)
    3. Not all steel heroes wear capes.
Each year, the Men and Women of Steel awards shine a spotlight on individuals in the steel industry who use steel to better the world around us. These modern smiths embody everything it means to be an American, and are recognized for their fundamental role during the awards.
"The Men and Women of Steel Awards recognize individuals for their innovative uses and applications of steel at work and in the community. Awardees' accomplishments demonstrate how steel is much more than a material. It helps saves lives. It enables stronger, lighter, more sustainable vehicle designs. The awards showcase how steel is a technologically advanced material used in a variety of applications and in new vehicle designs – yet it is strong and reliable – working to enhance occupant protection. The Men and Women of Steel Awards are presented annually during the North American International Auto Show." (Source: Autosteel)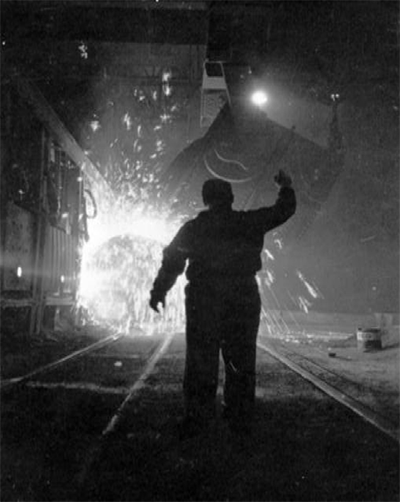 4. Steel changed a football team's destiny.
In 1940, the winless Pittsburgh Pirates made the fateful decision to change their name to the Pittsburgh Steelers. And wouldn't you know it, two years later they completed their first winning season. Coincidence? We think not. The Steelers went on to become the first NFL team to win six super bowls, unequivocally demonstrating the power of steel.
5. The English ripped off the Bessemer Process from an American.
By the nineteen hundredths, steel had been around for thousands of years and many cultures already knew about steel processing. However, it wasn't until the Englishman Henry Bessemer patented his self-named steel making method that the mass production of steel began.
However, William Kelly, a proud American, also experimented and patented a process very similar to the Bessemer Process. He would write:
"I have reason to believe my discovery was known in England three or four years ago, as a number of English puddlers visited this place to see my new process. Several of them have since returned to England and may have spoken of my invention there." (Source: Needham, Joseph)
Although there is no proof to back up Kelly's claim, we're going to give Kelly the benefit of the doubt.
6. Railroad makers snubbed steel.
Although the Bessemer process was already producing steel rails, the first intercontinental railroad, the Central Pacific Railroad, used iron. But it wasn't long before steel would naturally show its dominance and replace iron rails in the American railroad system. To prove the point, iron and steel rails were laid on opposite ends of the same tracks so that they would receive the same amount of use. Sure enough the steel lasted more than three years while the iron required constant turning and replacement. Soon, the secret was out:
"As of now (1868) steel rails are used, to a limited extent, on both the New York Central, and the New York and Erie Railroads, and on many other railroads in the United States; and their use is every year becoming more general. They will, undoubtedly, in time, entirely supersede the iron rail. Where steel rails have been laid upon one side of a track, and iron rails upon the other, as an experiment, it has been found that the iron rails require to be renewed seventeen times before the steel rails begin to show any signs of wearing out." (Source: CPRR Museum)
7. You can't spell skyscraper without steel.
Steel birthed the first skyscraper: Chicago's ten-story, 138-foot Home Insurance Building. The steel framework allowed the building to rise higher than any building, supporting the weight on thin steel columns rather than on stone walls. (By the way, did we mention that here at NMC we can supply virtually any steel process or service  – including thin steels – through our wide network of companies?)
Source: PBS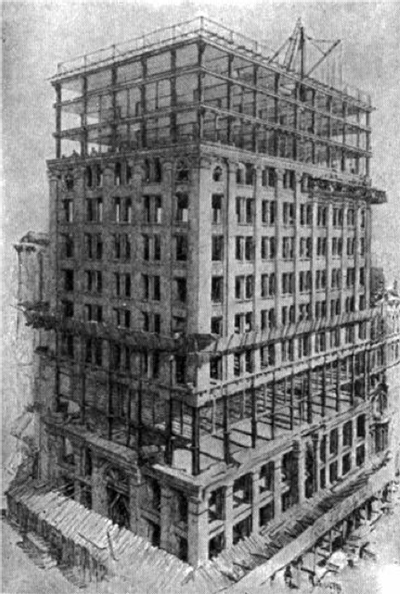 8. Steel is not only the skeleton, but also the face of America.
The French may have built their Eiffel tower (and the Statue of Liberty) out of wrought-iron, but American metal landmarks shine bright with steel. When King Kong climbed the Empire State building, he scrambled up 60,000 tons of steel. When Superman saved the destroyed Hoover Dam in the 1978 flick starring Christopher Reeve, he repaired 96,000,000 Ibs of steel and metalwork. And, as the golden age of cinema birthed these films along with countless others, the people who made the pictures decided to make their famous Hollywood sign out of – you guessed it – steel.
"The North American steel industry is cutting-edge, robust and remains one of the most iconic symbols of manufacturing in America. Steel is in the foundation of our skyscrapers and bridges and it is a vital part of our economy. Many of today's greatest landmarks— the Golden Gate Bridge, One World Trade Center and the St. Louis Gateway Arch—were built using steel. Steel evokes the sense of history, strength and determination that built—and continues to build—a strong America. Not only is steel an essential material in these American treasures, it is fundamental to American society and our modern way of life. Our nation's energy supply, transportation systems, urban centers, clean water and safe food supply all depend on steel. Innovation and technology have transformed America's 21st century steel industry into a world leader in quality, performance and sustainability." (Source: AISI)
9. Steel is a buttress for the economy.
Steel continues to be part of an unshakable American identity, a representation of the industry, resourcefulness, and natural abundance of the nation. Global steel consumption continues to increase and processes continue to be streamlined.
"According to a recently released analysis, the American iron and steel industry is a dynamic part of the U.S. economy, accounting for more than $520 billion in economic output and nearly two million jobs in 2017 when considering the direct, indirect (supplier) and induced impacts. These workers earned over $130 billion in wages and benefits. All told, the industry generated $56 billion in federal, state and local taxes. " (Source: AISI)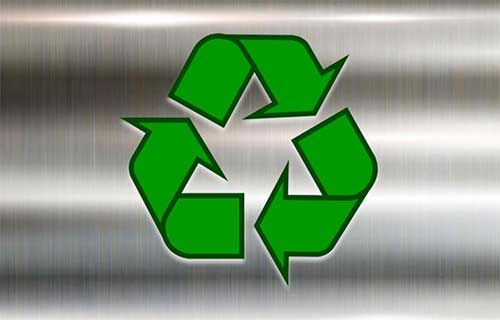 10. Steel is green.
Any way you cut it; recycling is just smart. Metals have the advantage of longevity, but even steel will eventually find itself in the bin. That's why the steel industry has taken up society's call for better environmental practices.
"The steel industry is actively dedicated to meeting society's needs and advancing environmental stewardship. Since 1990, the industry has reduced energy intensity by 31 percent – has the lowest energy consumption per ton of steel in the world- and CO2 emissions by 36 percent per ton of steel shipped… When looking at the energy-intensive production processes of competing materials in the auto sector, vehicles made with advanced high-strength steels (AHSS) provide significant reduction in greenhouse gas emissions…According to the Steel Recycling Institute (SRI), more than 70 million tons of steel are recycled each year. All steel is recyclable, and through the work of the SRI, the industry is active in growing industry recycling and advancing our environmental performance."(Source: AISI )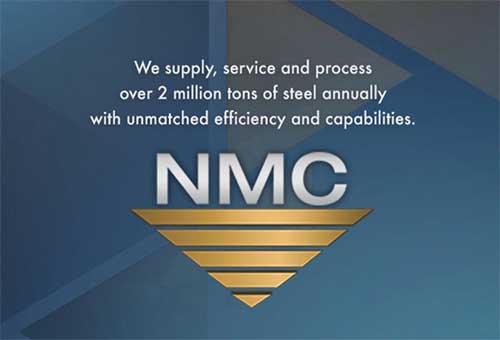 The American steel service industry remains a top competitor in the global marketplace. The United States is the world's largest steel importer, according to the American Iron and Steel Institute, labor productivity has seen a five-fold increase since the early 1980s. Read more in "A Brief History of the American Steel Industry."
About Parent Company National Material L.P. – With more than 3,000 employees from a multinational portfolio of companies, NMLP provides engineered metal products, which include aluminum extrusion and stainless steel rolled product companies, to automotive, aerospace, construction, defense, electrical, and industrial markets.
Visit National Material: http://www.nationalmaterial.com or call (U.S.) 847-806-7200, Diana Pulido