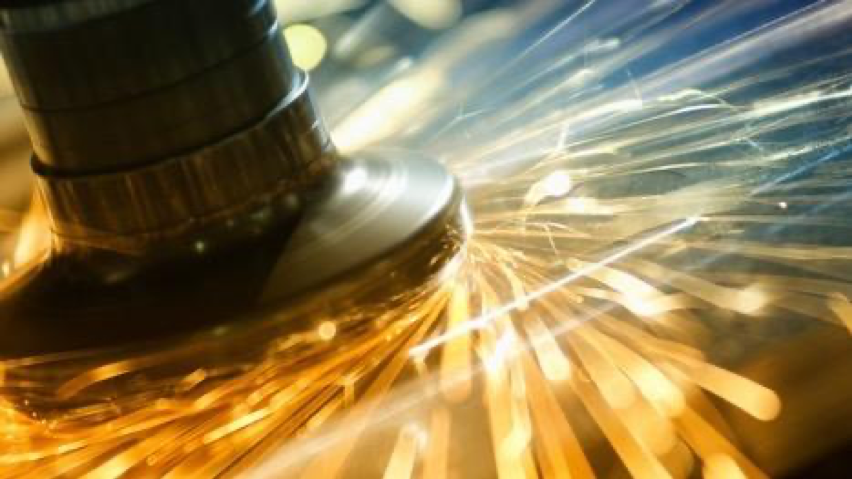 In this blog, we will take an in-depth look at some of the most common categories of steel, what makes them different, and what to consider when deciding which type of steel is right for you.
Four Types of Steel
According to the American Iron & Steel Institute (AISI), steel can be categorized into four basic groups based on the chemical compositions:
1. Carbon steel
2. Alloy steel
3. Stainless steel
4. Tool steel
All steel is composed of iron and carbon. It is the amount of carbon, and the additional alloys, that determine the properties of each grade. There are many different grades of steel that encompass varied properties. These properties can be physical, chemical, and environmental. Let's take a closer look!
Carbon steels contain trace amounts of alloying elements and account for 90% of total steel production. Carbon steels can be further categorized into three groups depending on their carbon content:
● Low carbon steels/mild steels contain up to 0.3% carbon
● Medium carbon steels contain 0.3-0.6% carbon
● High carbon steels contain more than 0.6% carbon
Alloy steels contain alloying elements (e.g. manganese, silicon, nickel, titanium, copper, chromium, and aluminum) in varying proportions in order to manipulate the steel's properties, such as its hardenability, corrosion resistance, strength, formability, weldability, or ductility. Applications for alloy steels include pipelines, auto parts, transformers, power generators, and electric motors.
Stainless steels generally contain between 10-20% chromium as the main alloying element and are valued for high corrosion resistance. With over 11% chromium, stainless steel is about 200 times more resistant to corrosion than mild steel. These steels can be divided into three groups based on their crystalline structure:
Austenitic: Austenitic steels are non-magnetic and non-heat-treatable, and generally contain 18% chromium, 8% nickel, and less than 0.8% carbon. Austenitic steels form the largest portion of the global stainless steel market and are often used in food processing equipment, kitchen utensils, and piping.
Ferritic: Ferritic steels contain trace amounts of nickel, 12-17% chromium, less than 0.1% carbon, along with other alloying elements, such as molybdenum, aluminum, or titanium. These magnetic steels cannot be hardened by heat treatment but can be strengthened by cold working.
Martensitic: Martensitic steels contain 11-17% chromium, less than 0.4% nickel, and up to 1.2% carbon. These magnetic and heat-treatable steels are used in knives and cutting tools, as well as dental and surgical equipment.
Tool steels contain tungsten, molybdenum, cobalt, and vanadium in varying quantities to increase heat resistance and durability, making them ideal for cutting and drilling equipment.
Steel products can also be divided by their shapes and related applications:
Long/tubular products: These include bars and rods, rails, wires, angles, pipes, and shapes and sections. These products are commonly used in the automotive and construction sectors.
Flat products: These include plates, sheets, coils, and strips. These materials are mainly used in automotive parts, appliances, packaging, shipbuilding, and construction.
Other products include valves, fittings, and flanges and are mainly used as piping materials.
Classifications
Types of steel can also be classified by a variety of different factors:
1. Composition: carbon range, alloy, stainless
2. The production method: continuous cast, electric furnace, etc.
3. Finishing method used: cold rolled, hot rolled, cold drawn (cold finished), etc.
4. Form or shape: bar, r od, tube, pipe, plate, sheet, structural, etc.
5. De-oxidation process (oxygen removed from steelmaking process): killed & semi-killed steel, etc.
6. Microstructure: ferritic, pearlitic, martensitic, etc.
7. Physical strength (per ASTM standards)
8. Heat treatment: annealed, quenched, tempered, etc.
9. Quality nomenclature: commercial quality, drawing quality, pressure vessel quality, etc.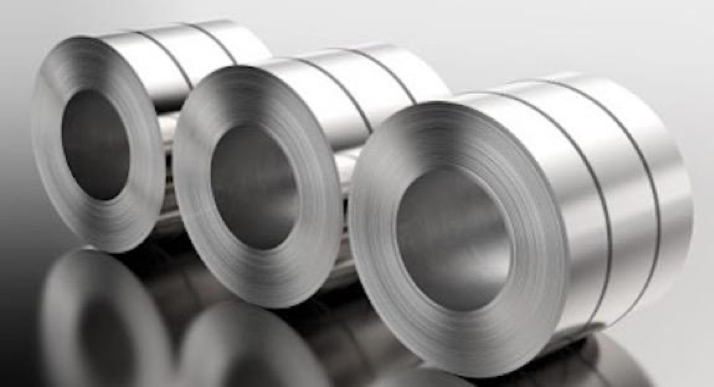 Steel Numbering Systems
There are two major numbering systems used by the steel industry, the first developed by the AISI, and the second by the Society of Automotive Engineers (SAE). Both of these systems are based on four-digit code numbers when identifying the base carbon and alloy steels. There are selections of alloys that have five digit codes instead.
If the first digit is a one (1) in this designation it indicates a carbon steel. All carbon steels are in this group (1xxx) in both the SAE & AISI system. They are also subdivided into four categories due to particular underlying properties among them. These properties are:
● Plain carbon steel is encompassed within the 10xx series (containing 1.00% Mn maximum).
● Resulfurized carbon steel is encompassed within the 11xx series.
● Resulfurized and rephosphorized carbon steel is encompassed within the 12xx series.
● Non-resulfurized high-manganese (up to 1.65%) carbon steel is encompassed within the 15xx series.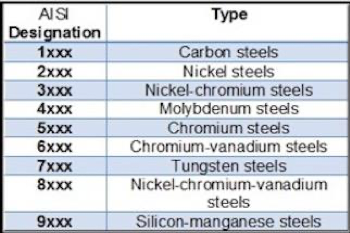 The first digit on all other alloy steels (under the SAE-AISI system), are then classified as follows:
2 = Nickel steels
3 = Nickel-chromium steels
4 = Molybdenum steels
5 = Chromium steels
6 = Chromium-vanadium steels
7 = Tungsten-chromium steels
8 = Nickel-chromium-molybdenum steels
9 = Silicon-manganese steels and various other SAE grades
The second digit of the series (sometimes but not always) indicates the concentration of the major element in percentiles (1 equals 1%). The last two digits of the series indicate the carbon concentration to 0.01%. For example: SAE 5130 is a chromium alloy steel containing about 1% of chromium and approximately 0.30% of carbon.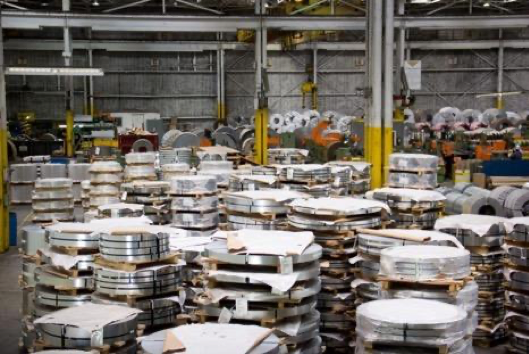 National Material Company: A Leader in the Steel Processing Industry
As a leader in steel processing capabilities, supply chain management, and inventory control, National Material Company (NMC) is the perfect choice for any customer in search of the best experience possible. A dedicated workforce, state-of-the-art slitters, cut-to-length lines, and warehouse storage capabilities make NMC the premiere steel manufacturing company in North America. Locations throughout the United States and Mexico offer a logistical advantage resulting in a more efficient service to conserve our customer's most valuable resource: cost.
Our steel processing services include:
● Galvanizing and galvanealing
● Advanced high strength steel
● Steel slitting
● Blanking
● Pickling
● Cut-to-length processing
National Material Company affords our customers an "ease of doing business" unmatched by our competitors. Our assets are already in place, fully functional, and growing. The individuals that lead our operations and logistics strategies are some of the most experienced business people in the world, bringing their professional histories to your table. NMC continues to deliver a quality product efficiently and consistently, holding ourselves to the highest possible standards.
Advantages to working alongside NMC:
● Our experience in new platform launches with OEMs and stampers
● We have a proven track record with OEMs and mills
● The largest distributor of electrical steel
● Top distributor of stainless steel worldwide
● Top distributor of pre-paint in North America
● Operate a stainless mill capable of producing world's thinnest and widest stainless steel precision strip
● Comprehensive in-house and independent laboratory to support full chemical and physical material analysis
● ISO-9002 certified
About National Material Company
NMC is a diverse operator of metal processing related services and is one of the largest independent operators of steel service centers in the United States. We produce and process our metals in-house, working directly with you to meet your specific needs while achieving time and cost savings. NMC specializes in supplying, servicing, and processing steel with unmatched efficiency due to our substantial list of capabilities including slitting, cut-to-length, pickling, prepainting, and galvanizing. Our operations and logistics strategy specialists are some of the most experienced business people in the world. We offer innovative VA/VE services such as expert metallurgy, testing, and analysis.
Become a customer today! Visit NMC at http://www.nationalmaterial.com/. Or you can contact sales via our website or call us at 847-806-7200.